AKTIV - 維持健康靈活的關節

來自德國頂尖保健品 Berry.En AKTIV 幫助維持關節健康,活動自如。健康關節被軟骨保護,但軟骨會隨著年齡、職業、劇烈運動等因素而磨損退化,帶來種種不適(如僵硬、疼痛等),最終引致活動能力下降,影響生活質素。

每包 BERRYEN AKTIV 含 10 克 FORTIGEL® 水解膠原蛋白。哈佛大學研究證明,每日食用 10 克 FORTIGEL®, 可幫助關節軟骨修補, 從根本改善及預防關節退化。

我們的關節每日都在磨損當中, 應每日食用 AKTIV 去保護它!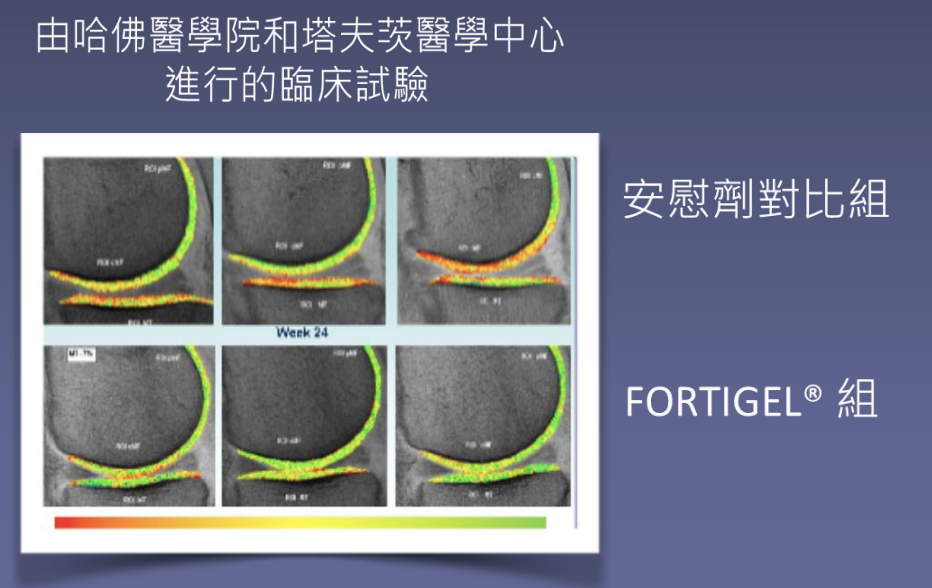 主要成分: FORTIGEL® 水解膠原蛋白,維他命 C

用法:

每天一包

AKTIV 配合抗炎的 YUMI 食用,效果更快,更明顯。

BerryEn 直接銷售和詳細資料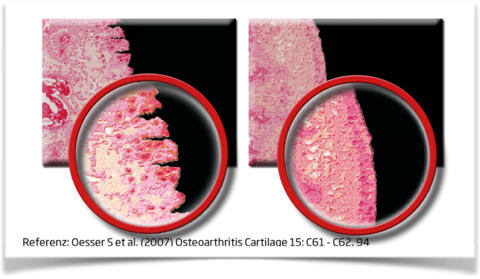 OVERVIEW Flexible and strong joints. Well-functioning joints are crucial for our mobility. Healthy cartilage enables smooth movements and serves as a shock absorber, as it provides a protective layer around the joint surfaces. 70 per cent of the joint cartilage consists of collagen. Collagen ensures that your joints stay healthy and flexible.

BENEFITS What makes AKTIV so special? AKTIV is a natural blend of nutrients in the practical gel suspension formula. It contains 10g of pure collagen hydrolysate of highest quality and produced in Germany. Vitamin C contributes to normal collagen formation for the normal function of cartilage.

What does this mean for you? Already one single serving of AKTIV provides you high-dosed FORTIGEL® collagen hydrolysate of the newly formulated generation. The plant-based gel suspension formula as well as the natural and fruity taste of the gel, makes the consumption quick, efficient and easy.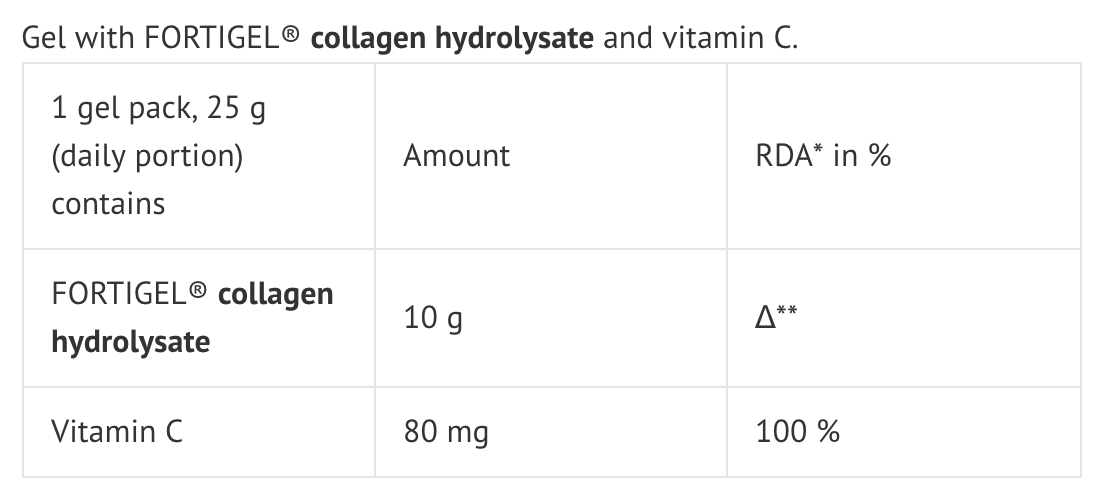 INGREDIENTS Dietary supplement Gel with FORTIGEL® collagen hydrolysate and vitamin C.

Ingredients: Water, collagen hydrolysate, fructose, lemon juice concentrate, vitamin C, natural flavoring, gelling agent (xanthan gum , guar gum).

* Recommended Daily Allowance (based on EU nutrition guidelines) ** Δ = no daily allowance specified

Note: The recommended daily portion should not be exceeded. Dietary supplements should not be used as a replacement to a balanced and diverse diet. Store out of the reach of children. This product is not intended to diagnose, treat, heal or prevent any disease.

Recommended portion: 1 gel pack per day (25 g)

Berry.En AKTIV is free of the following additives:

no preservatives no colourants no artificial aroma no sweeteners gluten-free lactose-free saccharose-free contains no ingredients that contain or consist of genetically modified organisms (GMO) or are produced from GMO

BerryEn 直接銷售和詳細資料